Top Message
Hirose Products Co., Ltd. was established in 1999, and has been working on "skewers" with great patronage from its consumer. Our company offered products such as ice creams sticks and spoons in Japan in addition to bamboo skewers used for Frankfurt, American docks, oden skewers, yakitori, etc. which are mainly sold at the convenience stores and supermarkets nationwide. Our products are marketed not only in Southeast Asia but to the whole world as well. We truly appreciate everyone for giving us the opportunity to be on the top sales in Japan for bamboo skewers. Especially to our stakeholders for your valuable cooperation, thank you so much. Quality Food Control is relevant today. Every year, our products are constantly developing to keep up to set of standards of in terms of food quality. To provide high quality and low cost products in the bamboo skewer industry, our company developed our own automatic sorting device with camera image processing and it operates at the sorting line of our factory in Yasugi City, Shimane Prefecture. Our company will continue to proactively develop technology, improve our products, and invest in equipment to advance our competitiveness. We believe that making skewers is a way to appreciate the blessings of nature and use them in our food in a sustainably. In this regard, it is necessarily to consider protecting our environment first and foremost and to convert resources to environmental-friendly products. We have been working on the transition from traditional wood (birch) to bamboo, which has a short growth cycle. Almost 80% of our products have been converted from wood to bamboo. Last year, we developed a new product, the bamboo straw. We hope that this would help us to reduce the growing problem of marine pollution caused by microplastics. Moving forward, we will continue to proactively create products that emphasize on ecology, to contribute to the local community and the global environment as well, as we aim to be a company that promotes "happiness" and "a sense of fulfillment" in our works.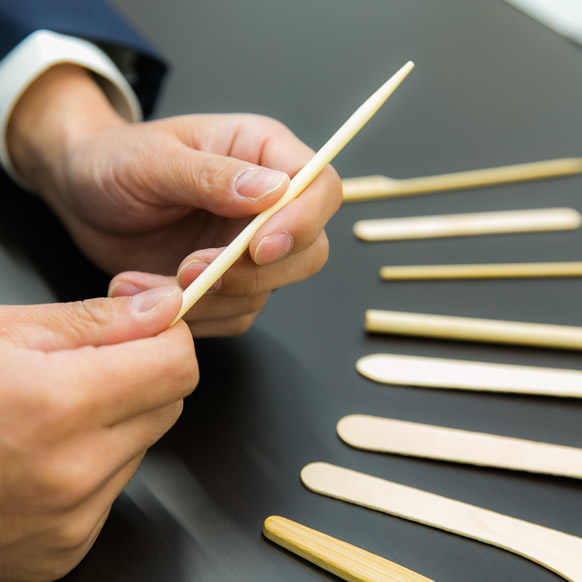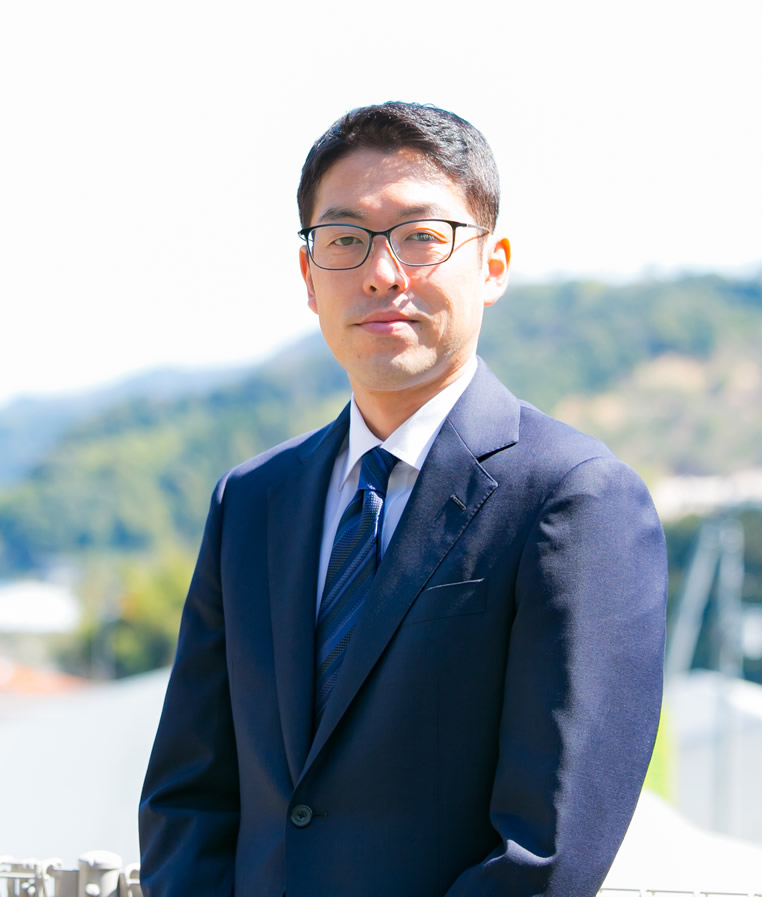 Manabu Tetsumoto
Corporate philosophy
Through our company, we will contribute to our customers and local communities by aiming for coexistence and co-prosperity. We will respect our customer's perspective, dedicate ourselves in our work, overcome our fears, and intend to create a group rich in humanity.
Management philosophy
We will continue our goal to create safe, quality and eco-friendly products to provide them to our customers. With a worldwide perspective, we will continue to strive to offer our products to the world.
Corporate Code of Conduct
・We love our work and we work with pride.

・We prioritized the well-being of our customers and promptly deal them in good faith.
・By meeting both the legal and customer's requirements,
 we earn everyone's trust as we pursue the work that pleases our customers.
・We aim to create a bright and comfortable workplace
 where each employee can work with peace of mind.
・Recognizing the importance of environmental conservation,
 we comply with environmental laws and regulations and strive to prevent environmental pollution.
・We will work on the development and manufacturing of products with a low environmental impact.